Impact of subsidising energy costs
Table of Contents Impact of higher energy costs on GDPWindfall taxes on energy companies Impact on…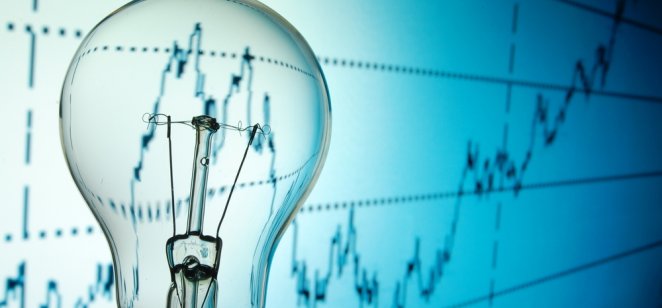 Eurozone fiscal deficits will increase by around 1% this year as a result of the conflict in Ukraine – as governments subsidise higher energy costs to consumers and boost spending on defence.
That's according to a new report published on Tuesday by Capital Economics, which further highlighted that those countries more reliant on Russian commodities will be more adversely affected.
Jessica Hinds, senior Europe economist at Capital Economics, said: "Unsurprisingly, those countries on the eastern edge of the bloc will face higher costs. And those euro-zone countries which are more reliant on Russian energy, such as Germany and Italy, will find switching to other sources more costly."
Hinds further noted that the government subsidies will help soften the blow to economic activity from the war but added that, beyond this year, eurozone fiscal deficits are likely to remain higher than previously anticipated as defence and energy-related spending increases.
Given the impact on GDP, it begs the questions, will it lead to more windfall taxes on energy companies to help cover the shortfall? And if so, what will it mean for the oil giants operating in the bloc? 
Impact of higher energy costs on GDP
Hinds said the conflict in Ukraine will result in increased fiscal spending of about 1.3% of GDP on an annual basis, so the fiscal stimulus for the remainder of 2022 will be in the region of 1%. As a result, this could lead to governments funding some of it through windfall taxes or, she said, they could redirect spending.
However, Hinds noted that the bulk of it will probably be funded by increased borrowing, mostly by national governments. 
In a further breakdown, she highlighted that the cost of cushioning the impact of higher energy costs on businesses and households could equate to 0.5% of GDP this year.
Windfall taxes on energy companies 
As Hinds highlighted, some of the eurozone fiscal spending to help with energy costs could be funded by applying windfall taxes on energy companies.
Italy, for example, has already announced a windfall profit tax of 10% on some high-earning energy companies, in order to finance a €4.4bn ($4.9bn) package of measures to protect consumers and businesses from surging costs. 
Italian energy giant, Enel, is among the companies that will have to pay the tax. However, the company's chief executive, Francesco Starace, told Bloomberg on 21 March that the impact would be negligible. "The impact for us is zero. It's something between €7 to €10m," Starace said. Capital.com has also contacted the firm directly for comment. 
Meanwhile, the Spanish government has introduced a windfall tax on electricity generators and gas producers, with more possibly following.
Energy market analyst Osama Rizvi shared his thoughts with Capital.com on the implementation of windfall taxes on energy companies and whether he thinks more will come.
"The Russian invasion of Ukraine has set in motion a series of events that cannot be undone and the consequences of which will be felt for months (and in some cases, years) to come. One such development is that the recent events have expedited the energy crisis that was already shaking the world, especially the EU. The policymakers now face a dilemma: should they increase taxes on energy companies that will automatically and subsequently result in those producers passing the cost onto the consumers?" he said.
However, he noted, that if governments continue to subsidise the energy sector in order to ward off the possibility of a full-blown energy crunch, it will lead to huge budget deficits.
"There have already been talks about taxing the profits [of energy firms] as a result of elevated prices of gas, to accelerate the shift towards renewables. I think a proposal for the oil industry could be seen as well," Rizvi added.
Impact on oil company operations 
However, opinion is divided on whether a windfall tax on energy companies, including the oil majors, is a good idea.
The Ukraine crisis has resulted in natural gas and oil prices surging, with the benchmark Dutch TTF gas futures briefly hitting an all-time high of €345 per megawatt-hour on 7 March and West Texas Intermediate crude futures, the US oil benchmark, spiking at $130.50 on 6 March.
What is your sentiment on Natural Gas?
Vote to see Traders sentiment!
The high prices for commodities might have delivered good results for the shareholders of the profiting companies but millions of people, meanwhile, are in fuel poverty with their energy bills going up, leaving policymakers with a moral dilemma over what to do.
Bob Keiller, former chief executive of Wood Group, a British multinational oil and gas services company headquartered in Aberdeen, Scotland, shared his thoughts about it on social media.
"The ongoing tragedy in Ukraine and the declarations by US, UK and EU to reduce their dependence on Russian oil and gas will put further upward pressure on energy prices. This will generate windfall profits so surely these should be removed by applying a windfall tax? I'm not so sure," he said.
"Think about the broader economic problem of energy supply. There are three key themes. Transition: we need to ramp up efforts to transition to renewable sources of energy as soon as we can – but we need to be realistic about what can really be achieved. Supply: we need to develop existing sources of energy, perhaps prolong the life of sources scheduled for decommissioning while reconsidering the pros and cons of nuclear energy and shale reserves. Efficiency: we need to accelerate efforts to improve energy efficiency, reduce energy consumption and eliminate avoidable waste. And all three of these will take huge effort and investment," he further noted.
Windfall profits and the energy transition
Keiller further noted that this is where he thinks the oil and gas production companies should be persuaded to spend any windfall profits, with most, he said, already heavily committed to the energy transition but are still rewarding their shareholders handsomely through increased dividends and share buybacks.
"I have no problem with shareholders getting a reasonable dividend from earned profits in normal times. I understand that if investors stop getting a return on their investment they will pull their money out and invest elsewhere – damaging the share price, reducing the company's access to capital, increasing their borrowing costs and reducing the likelihood that they will attract partners to invest alongside them.
"However, by normal times, I mean those times when there is sufficient flexibility in oil supply and demand to create a market that moves prices down toward the incremental cost of production. But, in abnormal times, like today, oil and gas companies should commit to investing all of their windfall profits into the priorities set out above. And if they don't, then the case for regulation changes," he added. 
Professor James McCallum, an energy and digital entrepreneur, also responded to the discussion on social media and said he shared Keiller's view that governments should not solely look to the blunt instrument of windfall tax but instead look to again working in collaboration with the industry to see windfall profits directed towards accelerating energy transition and diversification.
"Use it or lose it was the call on legacy operators sitting on undeveloped discoveries in the North Sea and led to the significant increase in independent producers investing in the past decade," he said. "We need thought leadership and strategic investment not a stab and grab on companies who should be incentivised to bring about essential change. Energy security is entirely synonymous with economic security."
Divided opinion on energy windfall tax
Meanwhile, Chrysalis Energy chief executive Kevin Sarstedt was firmly of the view that now is not the time to levy windfall taxes on oil and gas companies.
"As the global economy pivots towards more politically stable energy supplies, energy companies will need to leverage their profits into the development of both future renewable and oil and gas projects, rather than these funds finding their way into government coffers and being squandered on things like pointless 'bio security agencies' etc," he said in a social media post.
Other experts, meanwhile, have suggested that a hybrid option is best, imposing a windfall tax – and allowing for profits to be spent on developing either new renewable generation or research efforts to improve sources or generation tech.
What's clear is that opinion is divided on whether a windfall tax is the best option and that many of those who oppose it believe it would detract from investing in alternative renewable energy projects with profits. 
However, EU leaders have already given the green light to temporary windfall taxes on energy companies to fund relief from high oil and gas prices, after a recent summit in Brussels, leaving the floodgates open for more member states to follow-up on the option.
Read more